About Us
Ariel Economic Development Fund (AEDF) is a 100% women-owned Community Development Financial Institution (CDFI) and Community Development Entity (CDE) certified by the Community Development Financial Institutions Fund. AEDF is dedicated to creating jobs in Ohio by providing financial products and development services to Minority and small entrepreneurial businesses in high growth industries, and attracting US and international businesses into Ohio's underserved investment areas. AEDF provides equity or loans at below market rates to targeted companies, enhanced by services that educate investees/borrowers on successful business growth.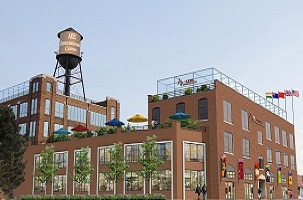 AEDF's strategic goals are to:
Accelerate our debt and equity financing to qualified small innovative entrepreneurial businesses with significant growth potential located in low-income investment areas or that are Minority-owned;
Increase our available lending and investing to underserved markets and constituents;
Create jobs in Ohio through our lending/investing activities that help innovative businesses with great job creation potential to grow and succeed.
Click here to Apply for Ariel Economic Development Fund financing.